You know where I want my next job to be at? Summit Entertainment.
No, not because they historically produced mediocre small budget films that mostly focused on female leads and flimsy thriller plotlines. I don't want to work on the production side. Puh-leeze, those hours? No thanks.
No, no. I want to work in promotions, marketing, and publicity. Why? Because you apparently don't ever have to do anything in your job. You can put out a hard deadline to give an answer by, and then just not meet your deadline. Added end of the year bonus for not issuing an apology via your website.
Arm wrestling for a spot at Fan Camp would've been SO MUCH FASTER and MORE EFFICIENT than this random drawing. I mean, surely it's based on a really simple algorithm that I can google:
This is totally not right, btw.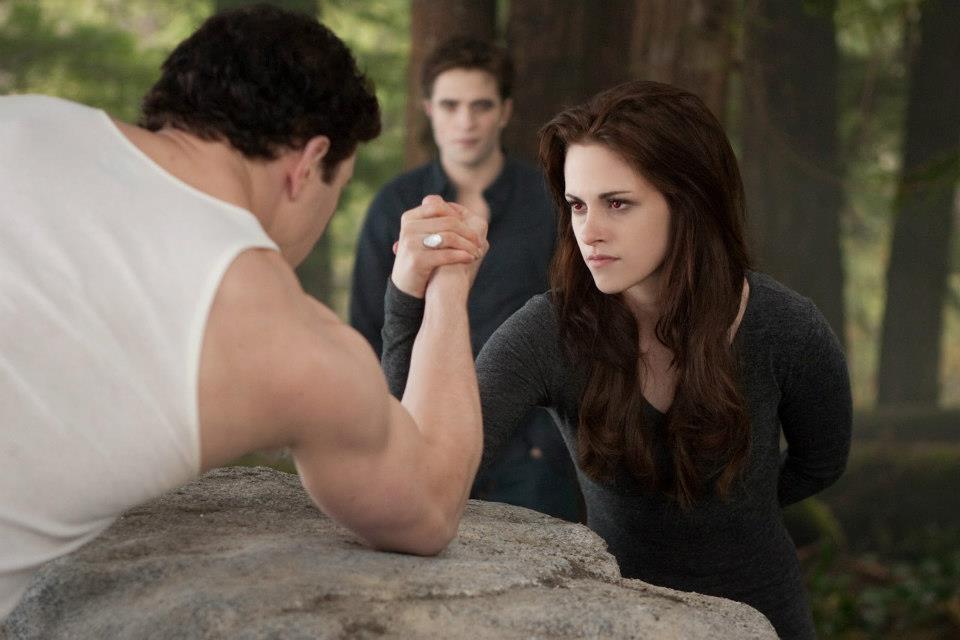 I'm totally right on this one.

4,000 chicks waiting longer than it takes to turn into a vampire = REALLY ANNOYING AND LAME

4,000 chicks arm wrestling = awesome
In other news, Donald Fehr is still being a jerk. Here's my open letter to the players: You're NOT GETTING 57%! STOP THINKING YOU ARE. This is WHY you're locked out. Because you're NOT going to get that. Take the 50% and get all the people you're taking work away from back into their jobs. I mean, really, I'm being serious. This $1.62billion "loss" is such crap when you look at the thousands of lives you are affecting by your petulance. And I don't mean the people wanting to watch you play hockey again and buy your shit so you can get 50% of the proceeds. I mean the people selling tickets to your games, cleaning up the arenas before and afterward, cleaning the ice, running the office, filming and producing your games, broadcasting your games, flying your private jets, cleaning your private jets, selling your products, selling food at the arenas. I mean THOSE people. Those people who ARE NOT WORKING NOW BECAUSE OF YOU. I DO NOT HAVE PATIENCE FOR THIS.
/end shouty caps
Don't you kind of wish this all ended here:
"I wanna be a vampire and, like, lurve you always and 4eva."
"Are you sure? Cuz it's kind of boring and I generally always act like a
whiny husband with a cold."
"I'm totes sure."
"LET'S DO THIS THEN!"
We would've had SO MUCH MORE free time.